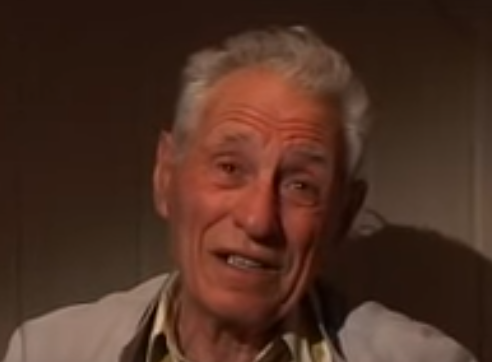 Boris Dorfman lived in Chişinău until the beginning of the war. Both of his parents were imprisoned under Soviet occupation in 1940. He grew up with one sister, who was killed in the Chişinău ghetto. He attended religious school and then a Zionist primary school for four years, before he graduated from a Romanian secondary school. Soon after he finished a technical college to study construction, he was drafted into the Red Army. He spent the war years in the military, before he was sent off to Siberia as forced laborer. He worked as coachman until the war ended. He returned to Chişinău in 1946 and continued his studies. He worked as chief engineer at a factory for thirty-five years.
"they didn't want to let me go"
Lviv, Ukraine
Boris Dorfman remembers his war years in the Red Army and then under forced labor in faraway Siberia. Instead of pointing out the hardships he inevitably endured as soldier and gulag inmate, Boris addresses his achievements. He proudly describes his leadership positions in the Red Army and later - to the point that his supervisor did not want to discharge him after the war had ended.

Boris Dorfman lived in a territory that came under Soviet control as part of a non-aggression pact signed by Nazi Germany and the Soviet Union in 1939. As Boris describes, Soviet troops retreated from the Moldovan Socialist Soviet Republic, established in 1940, when the German front drew closer. The Red Army fully liberated the region by August 1944. Many locals in this territory, as well as other areas occupied by German troops or their allies, were deported to Siberia and Central Asia in fear of infiltration.

Boris is one of the most prominent and highly respected Yiddish and Jewish cultural activists in today's Ukraine. He was particularly active in the dwindling Yiddish cultural scene during the late 1980s. He became prodigiously active in the revival of Jewish life in and around Lviv in the 1990s and helped to provide care and social sustenance to elderly and often lonely Jews. Boris also has been active in disseminating Yiddish language and culture among young people, most of whom happen to be non-Jewish Ukrainians. A new Yiddish-language Polish documentary film about his life was released in 2014. The AHEYM team interviewed Boris several times, including May 2015.