Researchers
Dov Ber Kerler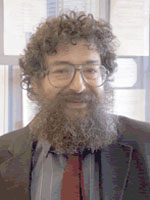 Dr. Kerler holds the Dr. Alice Field Cohn Chair in Yiddish Studies and is Professor of Jewish Studies and Germanic Studies at Indiana University. His main fields of interest are the dialectology, sociology and linguistic analysis of Yiddish, Yiddish poetry and folklore. He is the author of The Origins of Modern Literary Yiddish (Oxford, 1999) and various papers and articles on Yiddish language, dialectology, folk-creativity, and literary history. He is Co-editor of Oxford Yidish – Studies in Yiddish Language, Literature and Folklore (in Yiddish, Oxford 1995), and Yerusholaimer Almanakh, Annual for Yiddish Literature and Culture (Jerusalem 1993-1998); and edited History of Yiddish Studies (Chur – London – Paris – New York 1991), The Politics of Yiddish, Studies in Language, Literature and Society (Walnut Creek – London – New Delhi 1998), and the renewed Yerusholaimer Almanakh: periodic collections for Yiddish literature, culture and scholarship (Jerusalem 2003, 2008, 2012, and 2016).
Jeffrey Veidlinger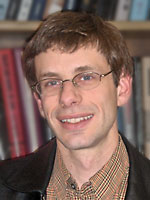 Jeffrey Veidlinger is Joseph Brodsky Collegiate Professor of History and Judaic Studies and Director of the Frankel Center for Judaic Studies at the University of Michigan. He is the author of the award-winning books The Moscow State Yiddish Theater: Jewish Culture on the Soviet Stage (2000), Jewish Public Culture in the Late Russian Empire (2009), and In the Shadow of the Shtetl: Small-Town Jewish Life in Soviet Ukraine (2013). He is the Editor of Going to the People: Jews and the Ethographic Impulse (2016). Professor Veidlinger is a Vice-President of the Association for Jewish Studies, Associate Chair of the Academic Advisory Council of the Center for Jewish History, and a member of the Academic Committee of the United States Holocaust Memorial Museum. He is currently working on a book about the pogroms of the Russian Civil War.
Moisei Lemster

Moisei Lemster is Senior Bibliographer of "The Index of Yiddish Periodicals" project at the Hebrew University of Jerusalem, Director of the H. Leyvik Yiddish Publishing House, and the Chief Archivist of the Association of Yiddish Writers and Journalists. Before immigrating to Israel in 2000, Dr. Lemster served as Director of the International Summer School in Yiddish Language and Jewish Culture in Chişinău; as a Senior Lecturer in Yiddish Language, Literature and Pedagogy at Moldova State University; and as a researcher in the Academy of Sciences of Moldova, specializing in the history of Bessarabian Jews. His monograph on the life and works of the great Yiddish fabulist and educationalist Eliezer Shteynbarg appeared in Chişinău in 1999 (in Russian). He is, perhaps, best known as an original Yiddish poet and the Host and Director of a bi-weekly Yiddish television series on Moldovan State Television that ran from 1992-2000.
Anya Quilitzsch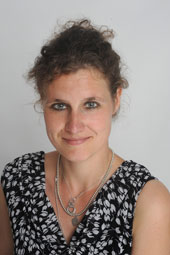 Anya Quilitzsch is Project Manager of AHEYM. She received her Ph.D. in History and Jewish Studies from Indiana University in July 2016. She is Yiddish Language Instructor at the University of Michigan for the academic year 2016-17. Her Ph.D. research was on the reconstruction of Jewish life in Transcarpathia (southwestern Ukraine) after the Holocaust. She has been working for AHEYM as a Research Assistant, interview transcriber and annotator since 2009. She accompanied the primary researchers on their ethnographic expeditions in 2010 and 2011. Anya annotated the project's database (the Archives) and is responsible for curating the AHEYM website.
Former Researchers
Asya Vaisman
Asya Vaisman was a Visiting Research Scholar at Indiana University and Project Manager of AHEYM from 2010-2012, in which role she developed and debuted AHEYM's initial website and represented the project publicly online and in scholarly venues. Asya holds a B.A. from Barnard College, Columbia University, and a Ph.D. in Yiddish from Harvard. Her Ph.D. research was on the Yiddish songs and singing practices of contemporary Hasidic women. Currently, she is the Director of the Yiddish Language Institute at the Yiddish Book Center and teaches at Hampshire College.
Margot Valles
Margot Valles received her Ph.D. from Indiana University in July 2013. She is Assistant Professor at Michigan State University in the Department of English. Her work for AHEYM included preparing materials for accessioning into the digital archive, translating interviews, accompanying the primary researchers on their expeditions and helping with a variety of other tasks. She worked as a Research Assistant with the AHEYM project from 2009 to 2011.
Sebastian Schulman
Sebastian Schulman worked for AHEYM as a transcriber, translator, and ethnographer from 2010-2012. He is currently a Ph.D. candidate in Modern Jewish History at Indiana University, writing on Jewish life and religious practice in Moldova. His scholarship and other publications can be found or are forthcoming in East European Jewish Affairs, Modern Jewish Studies, Forward, PaknTreger, and elswhere. An accomplished literary translator from Yiddish and Esperanto, his translation of Spomenka Stimec's novel Croation War Nocturnal is due with Phoneme Media/PEN America in 2017.
Additional Support
Photography and Videography: Artur Frątczak, Pawel Figurski
Special Thanks: Alan Burdette, Anthony Guest-Scott,Dovid Katz, Anatoly Kerzhner, Ildi Kovacs, Ludmila Makedonskaya, Yuriy Shpuryk, Rita Shveibish, Janos Szabo, Efim Vygodner, Rabbi Shlomo Wilhelm, Gábor Hosszú, Ákos Gőbel.